Our appliances can cause some of the most unexpected damages. When your dishwasher, sink, washing machine, or toilet is backing up, Towers Restorations would be there to mitigate and restore the damages from water.
We have experience with water damage restoration from the following:
Leaking or frozen water lines or pipes.
Overflowing sinks, bathtubs, or toilets.
Backed up sewage and septic tank lines.
Washing machine or dishwasher overflow.
Heavy rain or storms.
Cresting rivers or canals
Noticing water leaks before they become a severe issue can save a dent in your pocket. Towers Restorations aims to detect your leak with the least invasive use of instruments such as infrared thermal imaging. Using this technology allows us not to tear down or make any holes in your property to see if there is a leak behind walls. We would install one leak detector in your property during our free inspection if the situation were to arise.
LEAK SYMPTOMS/SIGNS OF LEAKS:
Irregular wet spots
Damp patches on the wall
Discoloring in your cabinets, walls or flooring
Humid or soggy carpet spots
Unusual smells of water or sewer inside the property
Last but not least an excessive water bill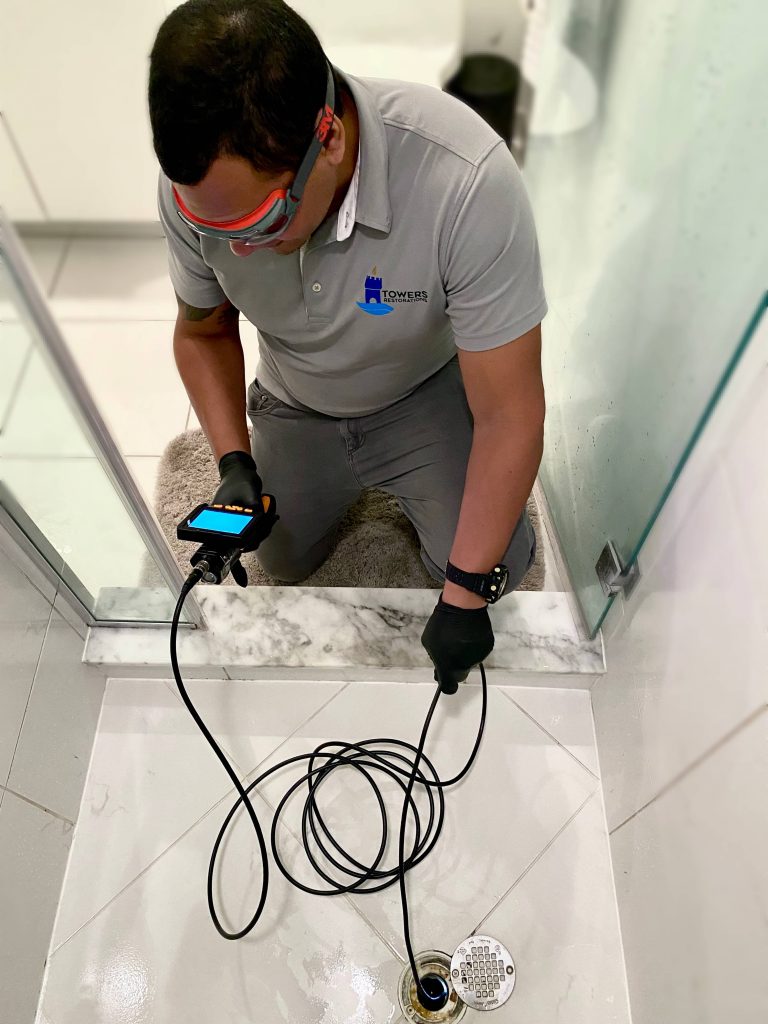 Our company provides and trains all of our technicians with infrared thermal imaging technology to locate and assess the inspections with accuracy.
Having this technology saves time searching for the water intrusion and is very useful in documentation as evidence for insurance claims that would ensure the coverage determination if you are covered.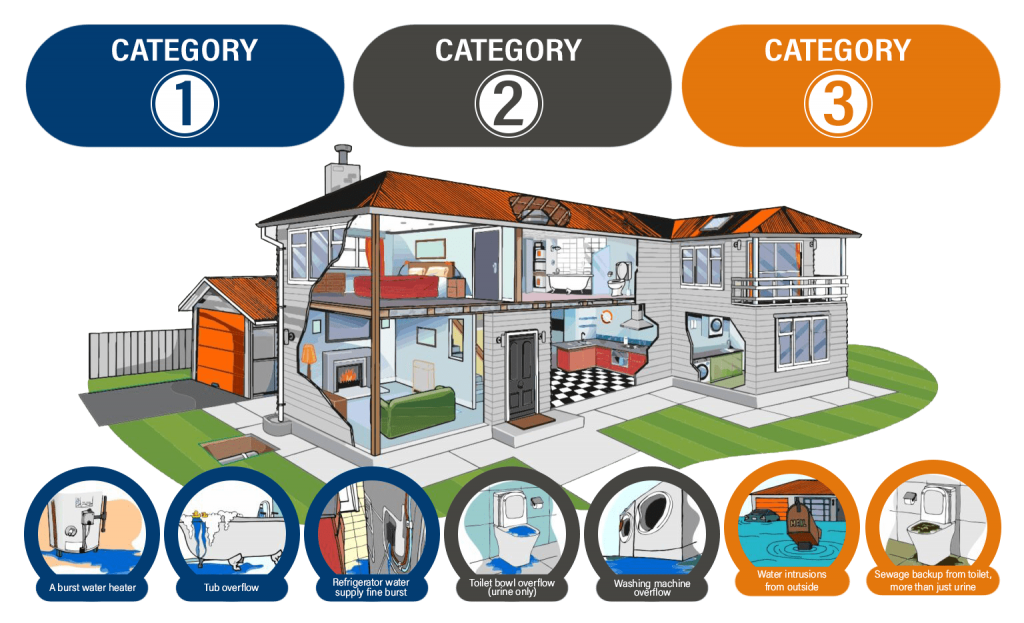 WATER THAT IS "CLEAN" THAT DOES NOT CAUSE ANY RISK OR HARM. AN EXAMPLE OF THIS CATEGORY WOULD BE A BROKEN WATER SUPPLY LINE THAT HAS NOT BEEN PRESENT FOR A LONG TIME AND NO ODOR.
THIS WATER HAS SOME DEGREE OF CHEMICAL, BIOLOGICAL AND/OR PHYSICAL CONTAMINATION. AN EXAMPLE OF THIS CATEGORY IS A TOILET BOWL OVERFLOWING.
WATER INTRUSION THAT HAS A CONTAMINATED AND UNSANITARY SOURCE. AN EXAMPLEF OF THIS CATEGORY IS WATER FROM THE SEWER/SEPTIC TANK OR GROUND FLOOD WATERS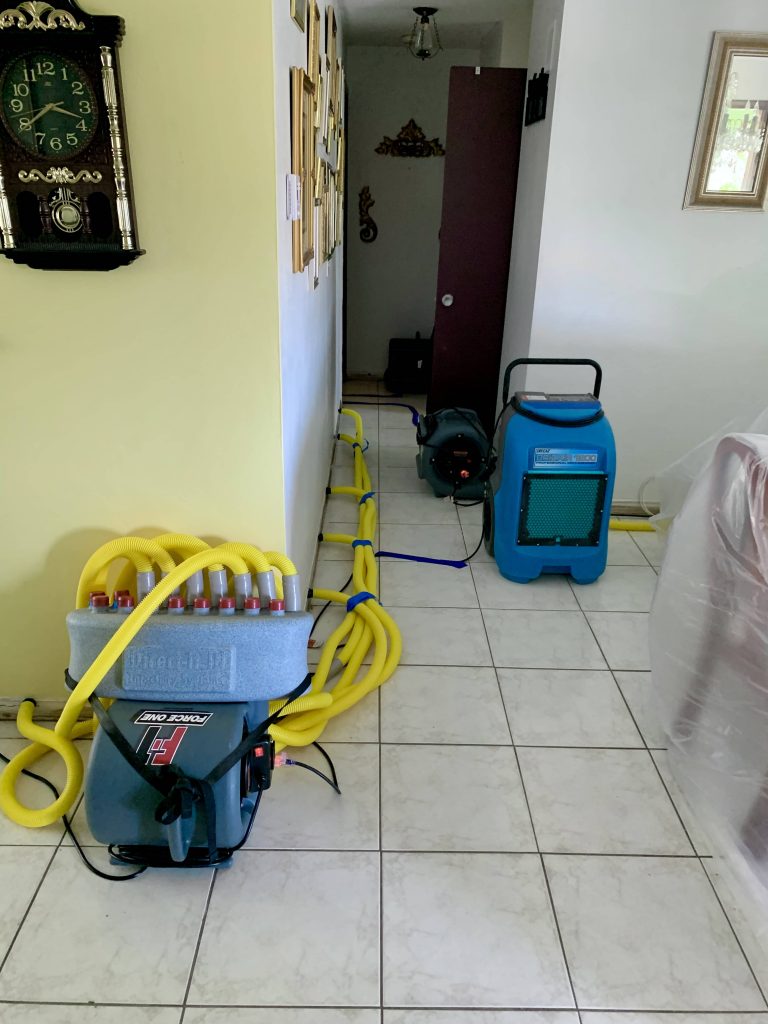 With any water intrusion, the priority is to extract all standing water that may be from a leak or faulty line. Quick installation of drying equipment will get things back under control alongside inspection, assessment of the incident, water removal with drying, dehumidification, and restoring the area by cleaning and sanitizing.
Our trained technicians identify the extent of the water class and category to properly install drying equipment to provide accurate updates on your claim/project. Structural drying has to be performed by certified technicians that know how to dry constructed materials in the least cost-effective manner.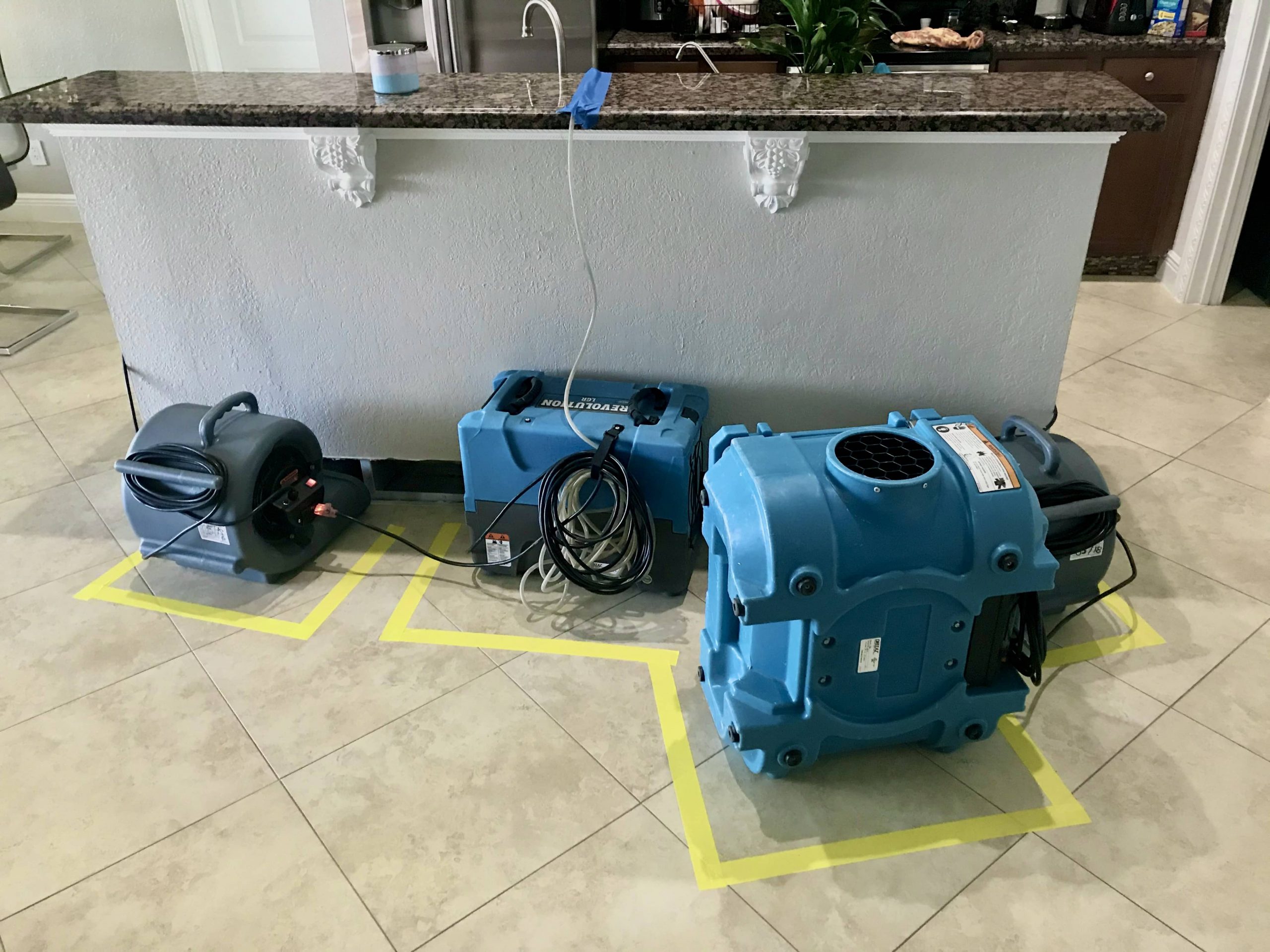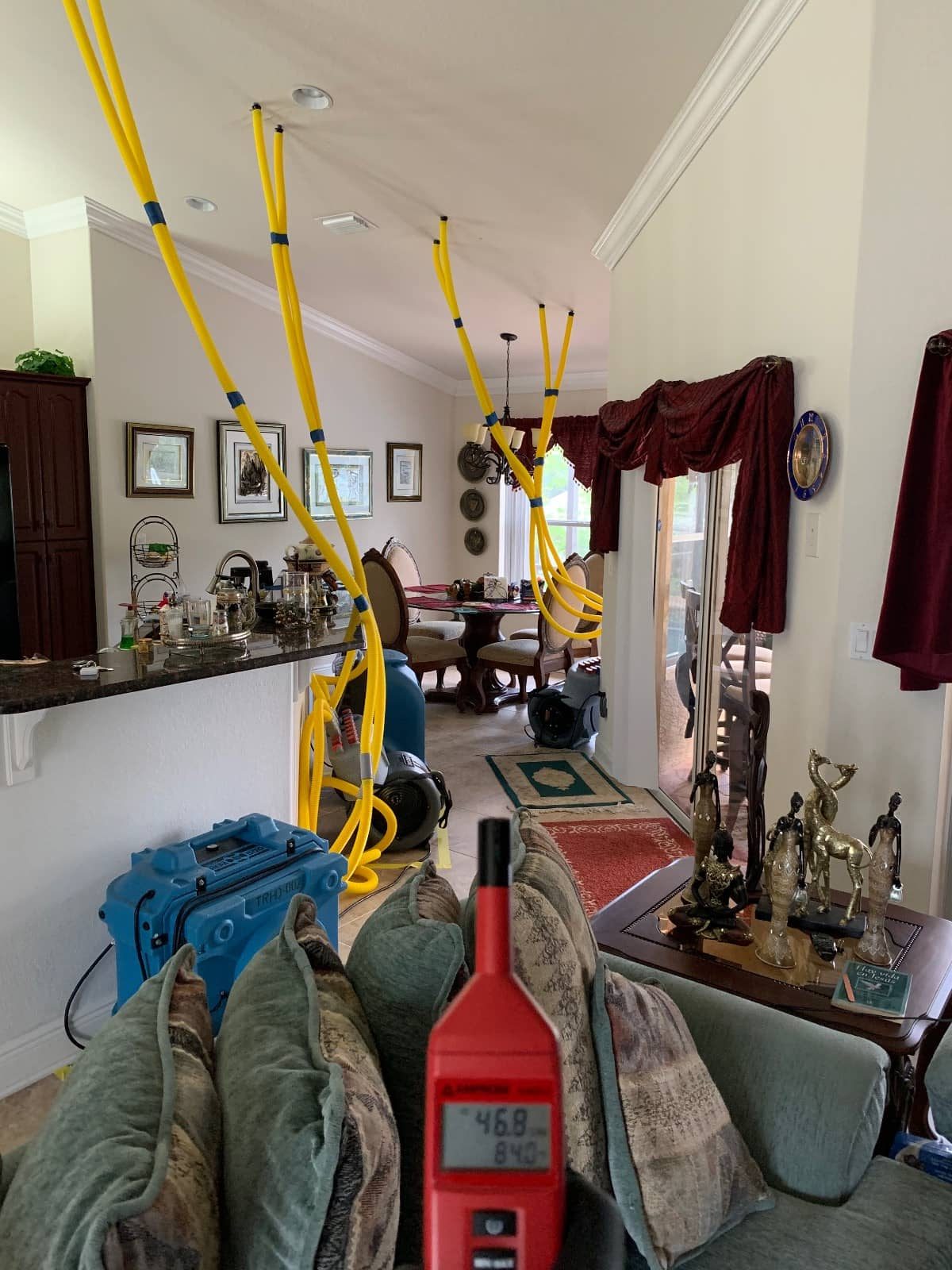 Water Damage Restorations
Towers Restorations will diligently monitor and track the daily progress of your drying; we take moisture readings, thermal images, humidity tracking, and a full-service report.
STEPS OF WATER RESTORATION:
INSPECTION AND ASSESSMENT OF DAMAGE
START MITIGATION BY REMOVING AND EXTRACTING WATER
PREP & SANITIZE THE AREA WITH MICROBRIAL SOLUTION
DRY WITH AIR
MOVERS & HUMIDIFIERS
MONITOR PROGRESS
POST FINAL WALKTHROUGH
We are here to answer
your questions
Reach out to us for any inquiry